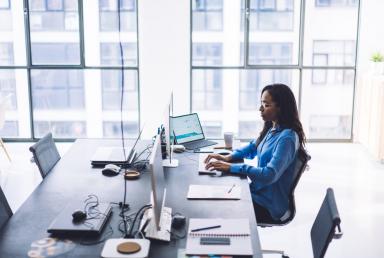 The benefits of using Citrix on Azure Virtual Desktop and why you should keep both solutions
06/09/2022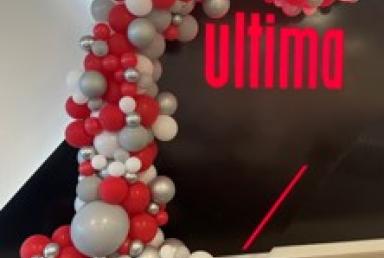 Gainsborough House Renovation: Sustainability & Wellbeing
06/09/2022
It's interesting… I hear people say – isn't gender diversity done? Haven't we been doing this for a while now? Isn't the problem solved? Unfortunately – the problem is not solved. Gender bias continues to exist in every part of our daily lives.
At a grad level, we are progressing, with a 50% share of female graduates joining the market place, but as you move up the leadership pipeline, there is leakage and there is an under representation within senior management and executives. How many times am I the only woman in a room at an executive level? 99% of the time #onlywomanintheroom is a very lonely place to be. Only 31 women of the UK's top 100 companies are headed by women, 8 are CEO's and 15 are CFO's. Current research states that the gender wage gap will close in 2119, 97 years' time!
This was recently posted on Twitter from the 2022 Munich Security Conference where a sea of men, not a single woman nor anyone of colour were present, and where they discussed an agenda of the strategy for Ukraine, relationships with China, the Sahel region, cybersecurity and crypto. Surely a woman's voice should have been included in such important relevant topics?
So, what are my challenges? I think you carry your challenges with you as they define you, it started at university, when a male friend of mine stated I was only there to find a husband and really wouldn't use my qualification. That made me angry. It continued early in my career, when I travelled in Africa and the Middle East, auditing various companies, presenting financial and business risk to male only boards, that made me feel i wasn't taken seriously. It continued when I returned from maternity leave, and my employer suggested I have a less challenging role for a while as they were sure I'd be back on maternity leave soon and that I'd need to earn my more demanding role back. That made me feel disempowered and helpless. When all around me spoke football in executive meetings as a connecting point and I had to strive to immerse myself into networking, I felt like an outsider. Whether deliberate or unconscious, bias makes it difficult for women to move ahead.
So, how have my challenges defined me – I want to empower and support future generations of women leaders. I want my daughter's path to be different and for her to be more connected to those in the room than mine has been. I also want her to have a career path wide open for her, with certain roles not branded as male… I want her to be able to be anything and do anything… that is the legacy that I would like to be part of creating for her.
What is important to me for Ultima? I want a balanced culture for Ultima – I want a culture where under the surface, the experience for men, women and people of colour is equal. I want an organisation where we can hear everyone's opinions and when we can value everyone's varied perspectives and together, we can create a powerful organisation. #breakthebias #IWD2022