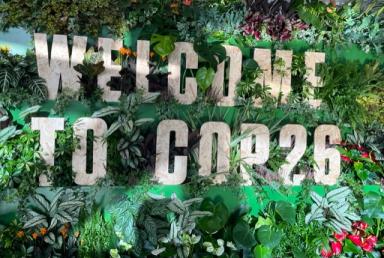 COP26 Climate Conference: climate challenges & digital solutions
06/09/2022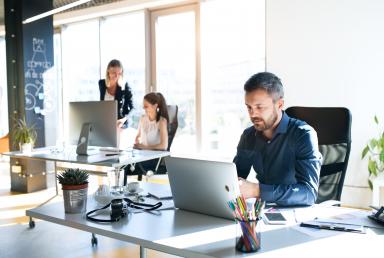 A Next-Generation Powerhouse – the PowerEdge T550
06/09/2022
Automation is on everyone's agenda at the moment, and this has only been amplified by the events of the past 18 months. As the impact of the pandemic reverberated across every industry and organisation on the planet, many of those who were previously casual about their automation journey stepped up a gear in the realisation that automation may be the only way to weather the storm.
Over the last few months we've seen a significant uplift in customers starting to look beyond embedded automation- such as infrastructure management platforms, to focus on automating business processes to increase efficiencies, streamline costs and improve compliance.
And for the most part, this has meant looking at solutions such as Robotic Process Automation (RPA) or workflow tools.
In this eBook we look at the key trends for 2022 and explore how they can help you to lay the right foundations and adopt process automation successfully.
Here is a small snippet of just some of the trends in our eBook:
Embedded Intelligence
This has significantly hindered adoption with many organisations falling back to pure logic-based techniques, consigning many processes to the "too hard to automate" bucket. This of course has had an impact on the ability for these organisations to realise a positive return on investment.
Cloud Native
Gartner predicted that RPA software revenues would reach almost $2 billion globally in 2021, an increase of just under 20% from 2020 which is a significant uplift in the space of a year.
The Age of the Citizen Developer
In the automation space, Citizen Developers use toolsets and platforms provided by IT teams to automate tasks in order to increase productivity, improve consistency or simply to use a bot to undertake mundane tasks so that they can focus on more interesting work.
Download your copy here.
About IA-Connect
IA-Connect is a patented solution designed by Ultima Labs which integrates with RPA platforms such as Microsoft Power Automate and Blue Prism to add advanced capabilities such as the automation of Citrix or RDS hosted applications, and advanced Java, Mainframe and SAP automation support. To learn more about IA-Connect, discover our Power Automate and Blue Prism solutions.