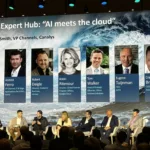 Canalys 2023: Highlights Blog
20/10/2023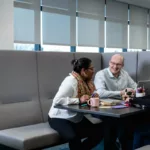 Ultima Expands Global Presence with new office in South Africa
27/10/2023
Ultima, a new generation AI powered managed services provider across Cloud, Security and Digital Workspace announces the appointment of Andre Prins as Country Manager for Ultima, SA.
Andre's long track record in service management and business continuity strategies, will be driving the company's new service operations in Cape Town, South Africa, aligning with Ultima's globalisation vision and CX values.
"We're excited to welcome Andre to our leadership team," says Scott Dodds, CEO, Ultima. "His vast experience, coupled with his profound commitment to customer experience makes him the perfect choice to drive our company's service excellence ambitions forward."
Andre brings with him over 20 years of experience in the technology and mobile communications sectors, having held prominent positions in NTT, Dimension Data and Vodacom. His holistic approach to service management, business continuity strategies, CX innovation, and community engagement is expected to reinforce Ultima's commitment to delivering unparalleled service as well as fostering local talent and growth.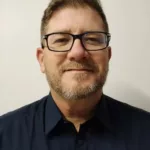 On his appointment, Andre comments, "I am genuinely delighted to join the Ultima Group.  South Africa holds immense potential and such talented resources locally, so I am looking forward to leading our Ultima SA operations to further accelerate our reputation for customer service excellence."