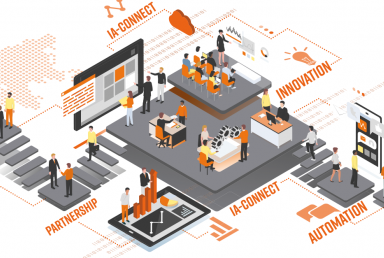 Automation Trends for 2022
06/09/2022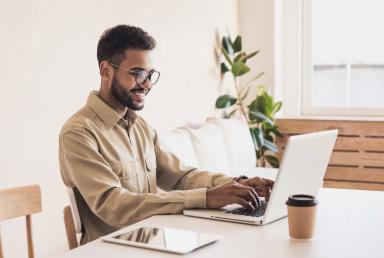 Simplify and accelerate hybrid & multi-cloud deployments
06/09/2022
In today's rapidly evolving business world, keeping up with the pace of change is critical for continued business success – regular server refresh is now an essential IT requirement. Read below to learn how upgrading your Dell EMC PowerEdge servers can increase agility, improve efficiency, and reduce operational expenses.
In this blog, we'll summarise 5 key reasons for migrating to the PowerEdge T550 from the Previous-Generation T440 and T640. Analysts collected data and feedback on the T440 and T640 servers to understand what features customers were using, the ones they were not, and any desired features.
These observations allowed engineering to refine what the next performance mainstream PowerEdge tower would look like. By eliminating the less desirable features and keeping the most valuable ones, the T550 has essentially merged both of its predecessors into a handcrafted, next-generation powerhouse.
Top 5 benefits:
3rd Generation Intel® Xeon® Scalable Processors
The 3rd Generation Intel® Xeon® Scalable processor family was designed to generate higher productivity and operational efficiency for dense workloads, such as AI, ML/DL and HPC. In addition to full-stack support for the T550, various architectural design refinements have returned significant performance improvements across multiple benchmarks.
Additionally, top-of-the-line features are integrated into 3rd Generation Xeon Scalable CPUs to give users more functionality and Intel Software Guard Extensions (SGX) offers maximum privacy and protection.
3200 MT/s Memory Speed
Memory speeds have risen by 20% over the previous-generation T440 and T640, increasing from 2666 MT/s to 3200 MT/s. Additionally, the number of supported memory slots has jumped from 6 to 8 – a 33% increase in DIMM capacity. Allowing more data to be stored in memory, with faster DIMM speeds, will significantly reduce data transfer times for memory-intensive workloads like databases, CRM, ERP, or Exchange.
PowerEdge Enterprise Features
The PowerEdge advantage lies within the robust environment offered to enterprise customers. The PowerEdge Raid Controller 11 (PERC11) now provides NVMe HW RAID, granting users the ability to back up data from their most powerful storage devices.
In addition to hard drives, fans, PSUs, and Internal Dual SD Modules (IDSDM), hot-plug support is now also offered for front access BOSS (2x M.2 internal), allowing the server to keep running when a critical component swap is needed.
Legacy Boot support has been deprecated by Intel and replaced with the superior UEFI Secure Boot (Unified Extensible Firmware Interface), which has better programmability, greater scalability, and higher security.
Lastly, although not a newly supported feature, customers can continue to optimise server management with iDRAC9 (Integrated Dell Remote Access Controller), which provides administrators with an abundance of server operation information to a dashboard screen that can be remotely accessed and managed.
PCIe Gen4
Support for five slots of PCIe Gen4, the fourth iteration of the PCIe standard, is now included. Compared to PCIe Gen3, the throughput per lane doubles from 8GT/s to 16GT/s, effectively cutting transfer times in half for data traveling from PCIe devices to CPU.
MVP (Most Valuable Peripherals)
The T550 has been built to provide a perfectly balanced blend of storage, PCIe and GPU capability. The merging of the T440 and T640 resulted in the number of storage devices supported being met in the middle, with availability for up to 24x SAS/SATA drives. This also includes NVMe drives support, with the inclusion of an 8x SAS/SATA + 8x NVMe configuration. The number of PCIe slots were also blended, with five slots available for x16 PCIe Gen4, and one slot available for x8 PCIe Gen3. Lastly, after observing low GPU attach rates on the T640, the T550 offers up to 2x DW or 5x SW GPUs.
The latest and greatest GPU models are now supported, including the NVIDIA T4, A10, A30 and A40. Lastly, NVLink bridging can now be utilized to create a high-bandwidth link between compatible GPUs! This will drive performance for workloads like databases, virtualization, and medium duty AI/ML.
Next Steps
As a Dell EMC Gold Partner, Ultima are able to provide a superior level of service, comprehensive support and the best prices for our customers. We are your ideal partner for storage, servers, hyperconverged infrastructure, networking, data protection and security. To learn more about how we can support your business, contact us today.