Music enthusiast,
Problem solver,
Datacentre Master.
"Every workload, the people responsible for it, and the IT technology it relies on, is on a continuous journey. 
I have spent over 15 years working with customers of all sizes and from different industries on strategies to optimise IT infrastructures across datacentre, public cloud and business continuity.
While technologies have moved rapidly over those years, one thing never does; the need to simplify, optimise investment and deliver value to the bottom line.  Mastering the art of delivering IT platforms that are flexible, modernised while ensuring your data is protected is both a personal passion and professional commitment."
Richard Choi, Head of Datacentre Presales at Ultima
Watch Richard's story here:
Watch Richard's story here:
Richard's recommended read:
Business guide to Hybrid Cloud
"Blending the best of public and private cloud with our help is the answer for most of our customers. We're able to help you establish an effective and centralised strategy that minimises risks and unlocks unbeatable agility. Take a look at what your business can achieve."
Cloud Adoption. It's straightforward, or is it?
of companies use on-premise data centres, however cloud use is growing at tremendous speeds.
of companies say they will use hybrid cloud services by 2025.
of companies are migrating applications to the cloud. 50% find it more difficult than expected.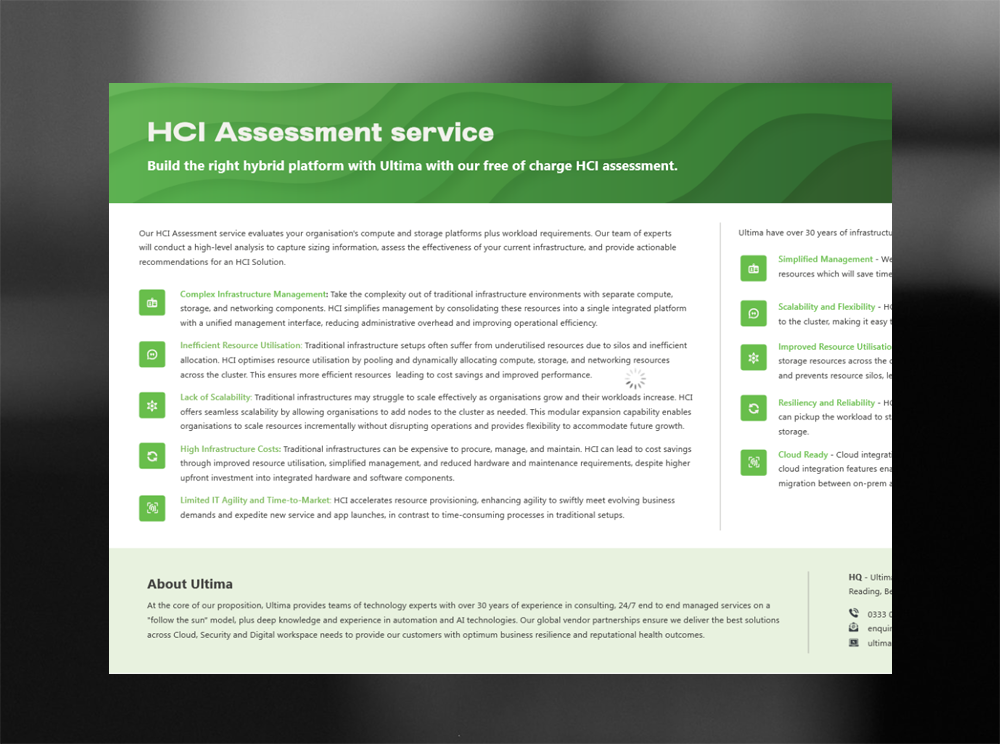 HCI Assessment service:
Build the right Hybrid Cloud platform and simplify operations from on-premises to the cloud.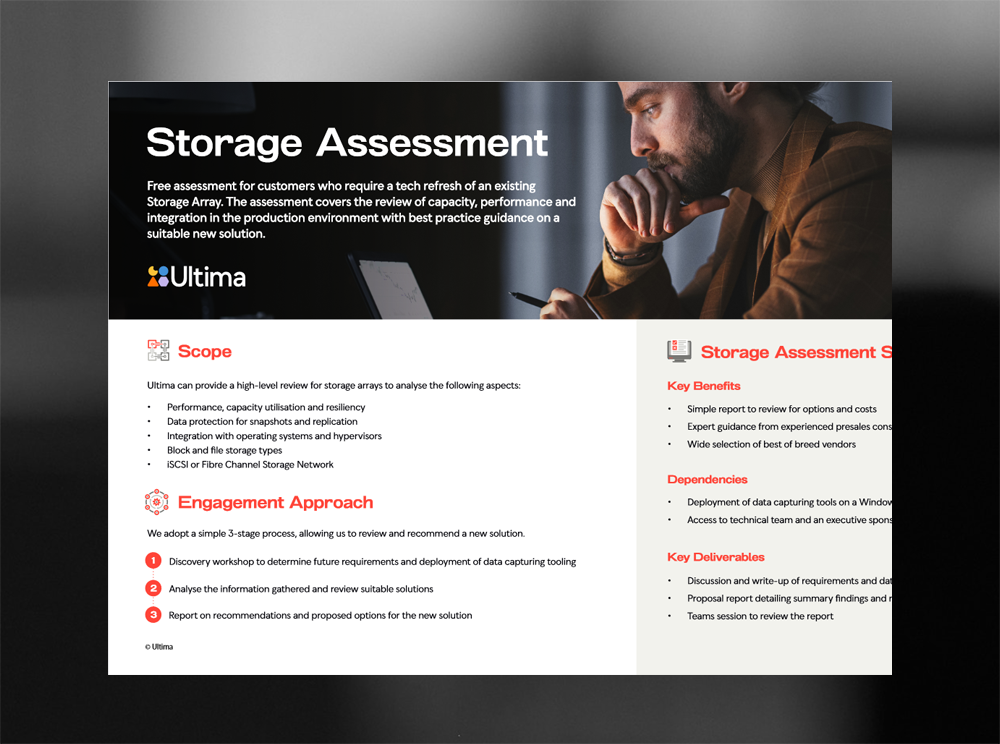 Storage Assessment:
Are you looking for a tech refresh of an existing Storage Array? Our assessment covers an extensive review and best practice guidance on suitable new solutions.
Backup and DR Assessment:
Ensure your organisations can return to normal operations, in the event of an outage, data loss scenario or breach.
Get your time back to innovate
The cloud landscape is forever changing, and we understand how complex managing more than one cloud service can be. We're here to help you centralise your hybrid IT strategy and give you back the time you need to innovate.
We like to provide our customers with speedy and agile procurement options. Our INTERACT portal is ideal for 'one click' purchasing options.
Take a look around our Content Hub to uncover a wealth of resources, designed to help you with your cloud business needs.
Have a question or a challenge for our Datacentre Master?
Submit here and Richard or a member of his expert team will be in touch.