In our modern and rapidly changing world, it's more important than ever to keep your applications and operating systems up to date.
After all, it only takes one tiny crack in your defences to be exploited to cause a catastrophic breach – and irrevocable damage to your business.
Our Patch as a Service (PaaS) is therefore designed to help you overcome the limitations of Patch Tuesday and the challenges presented by diverse IT environments – helping you to keep benefitting from stability, performance and on-going support.
Cover yourself comprehensively
Today's IT teams need to remain vigilant to close vulnerabilities as soon as a fix is published. Coupled with the need to remain up to date with increasingly complex non-critical OS and application updates, it means the need for a comprehensive and automated patching approach is critical.
With threats coming from multiple directions, Ultima PaaS provides a simple way of protecting your business. We negate the challenges traditionally associated with patching, thanks to a low cost per-device model, which benefits from three different service tiers, allowing you to select the coverage you need.
$4.2m average cost of a breach, with an average 287 days to identify and contain it1
71% find patching complex and time consuming2
57% believe decentralised workplaces are making patches more complex2
57% of cybercrime victims said their breach was because of an unpatched vulnerability3
34% of companies breached already knew that they had unpatched vulnerabilities3
$10.5t worth of cybercrime is expected to occur by 20254
The simple way to protect your business
Ultima PaaS enables you to reduce your threat footprint and achieve compliance in the simplest way. Each tier of the service is aimed at helping you meet a different set of needs, from entry-level Microsoft OS patching, with automated reporting, through to health checks, third-party applications and emergency patching, which provides a deeper level of compliance and greater peace of mind.
Fully automated = risk mitigated
Remove the problem of having to continually monitor and manage the patch process, with a phased, automated deployment schedule
Powered by Ivanti
Identify and patch vulnerabilities across servers, endpoints, operating systems, and over 100 application vendors
Managed release cadence
We continuously monitor patch sources, including those from known ISVs, automatically adding new releases as they become available
Zero day management
We will manage and monitor for zero day releases and work with you to get these tested and deployed to reduce risk
Failed patch reporting and roll back
Roll back for supported platforms, where the package fails to install correctly or leads to conflicts or stability issues post-deployment
Snapshot and backup integration
We can integrate with VMware meaning snapshots of your VMs are taken before patching takes place reducing risk and increasing the restoration time in the unlikely need to rollback

"Often de-prioritised in favour of more pressing activities, patch management as a discipline plays a crucial role in an organisation's ability to fend off threats, while improving stability and functionality. Our service overcomes these challenges, leveraging automated tools with actionable insights."
Russell Bulpitt, Principle Technical Consultant, Ultima
PaaS capabilities explained
Let's be honest, patching isn't one of the most glamourous parts of IT. However, other than phishing, it poses the largest attack vector for unwanted actors in your environment.
Ultima takes the responsibility, pain, effort and sleepless nights away by utilising our portfolio of PaaS products, operated by our automation platforms and follow-the-sun support staff, who are waiting around the world ready to patch 24x7x365.
To learn more about our PaaS capabilities, take a look at our latest blog post via the link below.
Ready to see what else we offer?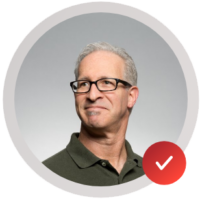 Meet the man with
a mission to stop
business terrorism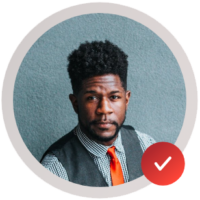 Make the hybrid
workplace your most
profitable asset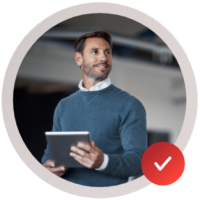 Discover how big
business outcomes
are made possible
→ Get In Touch
Get started
with Patch as a
Service
It doesn't matter where your place of work happens to be – we've got you covered. Simply contact your account manager for more questions, fill out the form below or email enquiries@ultima.com to get started.