As hybrid working continues to penetrate the workplace, reviewing how you support your people has become a pressing priority.
Modern working practices have the ability to empower staff in organisations of all sizes – so it makes lot of sense to embrace their needs.
That's why our Managed Workspace offering has been developed to bring together the latest devices, applications, data and security services – delivering a modern, evergreen EUC solution that empowers employees to do their best work, in a way that suits them.
Meet the demands of an evolving workforce
Elevating employee experiences unfortunately isn't just as simple as giving them the devices they want. The right collaboration tools aren't as effective without the right supporting infrastructure. And it's rare to find an organisation whose success isn't linked to the execution of a robust workspace strategy.
Ultima Managed Workspace therefore delivers scalable and dynamic solutions that solve complex mixed-platform problems like security and mobility, while empowering employees and giving IT greater control. It's a frictionless, collaborative, mobile and highly secure experience, wrapped into a simple monthly subscription.
45% of organisations had to invest in DaaS or VDI for remote working due to the pandemic1
51% of organisations are considering some form of DaaS as an upcoming IT project2
75% of hybrid workers say expectations for flexible working have increased3
40% of hybrid workers would risk leaving if forced to return to the office3
+500% performance increase is possible for companies that promote collaborative working4
Providing all your EUC needs
Ultima Managed Workspace provides your employees with a reliable, modern and highly performant end user device, which is right for their role – and endpoints are supported and maintained by our 24×7 managed service team. Combining device as a service, Managed Workspace and Microsoft licensing, we're able to provide all your EUC needs.
Latest devices
Devices from HP, Dell, Lenovo and Microsoft, automatically provisioned for a fixed monthly fee, over a term that suits you.
Device security
Hardware enabled security that leverages modern forms of encryption and biometrics as well as out-of-band management.
Auto provisioning
Powered by Autopilot, devices are built, configured and secured without IT intervention to reduce complexity.
Secure by design
Protection against zero-day threats and ransomware, alongside remote wipe and data protection for non-corporate devices.
Evergreen
Includes monthly quality and semi-annual feature updates – tested and deployed in an automated and phased manner.
Joiners, movers and leavers (JML)
Our optional IA-Connect JML pack includes 600+ pre-built actions to easily automate your existing JML processes.

"Working in synergy with Grundon's IT Team, Ultima have migrated Grundon onto a flexible platform for future growth, enhanced service levels, improved availability, recovery and business continuity – allowing the business to continue their passion and fearless pursuit for improvement, progression and invention in Waste Management Services."
IT Account Manager, Ultima
Managed Workspace capabilities explained
Ultima Managed Workspace provides users with the ability to work from anywhere, on devices that are appropriate to their role, to significantly increase their productivity. And it does it in a way that takes the strain off your business and facilitates work processes.
By removing the complexity traditionally associated with managing a modern EUC environment, it means you no longer have to worry about the device lifecycle, OS updates, security, app delivery, endpoint provisioning and 24×7 support.
To learn more about Managed Workspace's capabilities, download our quick guide via the link below.
Kickstart your digital journey
We offer a wide range of packaged services within our Managed Workspace offering. These can be used individually to meet specific needs, or all together as part of an overall end-to-end solution.
Ready to see what else we offer?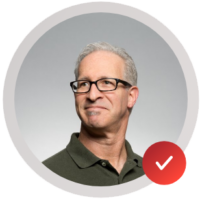 Meet the man with
a mission to stop
business terrorism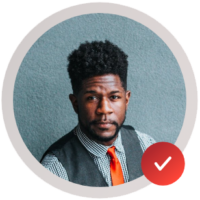 Find a way to overcome
the limitations
of Patch Tuesday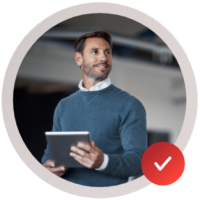 Discover how big
business outcomes
are made possible
→ Get In Touch
Get started
with our Managed
Workspace
It doesn't matter where your place of work happens to be – we've got you covered. Simply contact your account manager for more questions, fill out the form below or email enquiries@ultima.com to get started.