Elevate Your Computing
Experience with Ultima
At Ultima, we're not just about technology; we're about innovation, reliability,
and your journey to the future of computing. Dive into our world of
high-performance hardware, designed to transform the way you work and play.
Keep your business moving forward with the latest hardware upgrades. From additional memory to hard drives and graphic cards, Ultima can provide a wide range of hardware upgrades on client devices. This service also allows us to eliminate faulty equipment arrivals, dramatically reduce installation times, and ensure that you receive a plug-and-play product configured to your needs on arrival.
Experience the pleasure of plug and play with Ultima. Whether you need Microsoft Office installations or virus protection, we offer a wide range of software upgrades on devices, so we can deliver exactly what you need, straight out of the box. This is also a fail-safe way to eliminate faulty equipment arrivals and dramatically reduce installation times. Our Configuration Centre facility has the capacity to configure imaging as part of our software offering. Utilising our experienced configuration engineers, we'll ensure that every product that leaves our site has been thoroughly tested and configured to your exacting requirements.
Utilising our trusted logistics partners and our own transport vehicles, Ultima is able to guarantee that held stock orders placed before 3 PM will be dispatched that day for a next-day delivery in the UK. Whether it's a single item or large consignment, Ultima will ensure your equipment is handled correctly and delivered on-time.
For businesses in pursuit of zero waste technology, Ultima can help. Through our partnership with N2S, we provide a decommissioning service that consistently ensures technology waste is recycled or reused to its maximum potential. We offer secure collection bins for your data center environments, which can be branded and transported to N2S where the data is cleansed, and drives destroyed.
Installation & De-installation Services
Do you have a storeroom overflowing with legacy IT? Do you need help to recycle or decommission it securely and compliantly? Ultima has partnered with N2S, specialists in large-scale multi-site de-installations and decommissioning of IT equipment including desktops, screens, unified comms/telephony, and managed print.
Ready to upgrade your hardware and software with Ultima? Explore our e-commerce platform for a seamless shopping experience. With INTERACT, you gain round-the-clock access to a vast array of hardware, software, and crucial workplace peripherals.
Dive into our extensive catalog featuring over 100,000 products from industry-leading brands and discover how we can craft personalised pricing plans to match your unique requirements.

Big October Sale. Save over £500 on ThinkPad P1 Gen 5 and receive up to £120 on Lenovo Thinkbook and V Series Laptops. Unlock exclusive offers – contact us today and be the first in line to discover our latest offers.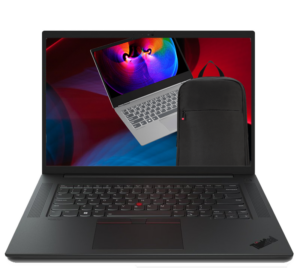 Please complete the form and specify your hardware requirements. Our expert team will get in touch with you as soon as possible.