CSP Managed Cloud Services Schedule v1.1, linked to CSP Terms and UBSTOBV02.0 and subsequent iterations
Authored: 17th October 2022

1. Scope
This Managed Cloud Schedule constitutes a part of the CSP Terms and/or the CSP Standalone Agreement (as appropriate) and contain specific terms relating to the Services and Fees for Managed Cloud services; all other terms are as specified in the CSP Terms.
If any inconsistencies should arise between this Managed Cloud Schedule and the Agreement, this Managed Cloud Schedule shall prevail unless expressly otherwise stated.
2. Description
2.1 Managed Cloud is Ultima's comprehensive service for managing Azure cloud solutions. Delivered from our Reading Technical Support Centre, Managed Cloud combines cutting edge automation, service
management practices and business intelligence platforms, alongside our team of highly qualified Azure Support specialists, ensuring your Azure environment performance is optimised whilst reducing TCO.
2.2 An additional empty cloud solution provider subscription named "UMS Subscription" will be added under the Customers Azure tenancy which will be used to host the critical resources of Managed Cloud.
Only Ultima and Ultima associated employees will have access to this new, empty subscription. Any attempt by the Customer to gain access to the UMS Subscription will be considered a material breach of this Managed Cloud Schedule Terms, and consequently of the Agreement. Ultima shall thus be able to terminate the Services under this Managed Cloud Schedule and or the Agreement without penalty and in accordance with the Agreement.
2.3 For avoidance of doubt and unless otherwise stated in the Agreement, in the performance of the Services under this Managed Cloud Schedule, Ultima shall not be liable for any loss of data as outlined under the Agreement.
2.4 The Managed Cloud service is provided in one of two service levels: Advanced and Ultimate.
3. Service Levels:
3.1 Advanced provides comprehensive support for the Customer's Azure environment, plus a set of Realtime management dashboards, and automated systems discovery and proactive monitoring capabilities for selected IaaS, PaaS and SaaS offering Azure. The service also includes options for proactive operating system security patching and a set of automated configuration changes. Furthermore, Advanced includes a set of Service level commitments on service response and resolution times, to supplement the
availability service level commitments provided by Microsoft. This tier of service is fully and automatically integrated into ITSM toolset provided by ServiceNow. Customers will gain access to a bespoke portal with an Azure-based service catalogue to request new resources.
3.2 Ultimate builds further on Advanced by introducing a set of additional ITIL aligned service management activities such as formal Major Incident and Problem Management. Ultimate tier builds further on advanced with a wider array of supported Azure services (see support list further on in this Managed Cloud Schedule) as well as more detailed granular monitoring capabilities. Ultimate also includes enhanced reporting, proactive service guidance, flexibility to introduce custom monitoring, designed to maximise Azure environment performance, and far more granular security and cost optimisation.
4. Service Fees
4.1 The Fees payable by the Customer to Ultima in respect of the Services and uplift percentages under this Managed Cloud Schedule shall be the Fees as set out in the initial Set Up Form or, for additional
purchases, as set out in the Change Request Form (or in writing from CSP@ultima.com).
4.2 The Fees shall be based on the percentage of the Customer's Azure Management Portal subscription consumption cost that Managed Cloud is assigned against. Such Fees for avoidance of doubt shall include licensing costs related to Azure subscription-based resources and any resource that falls within the subscription assigned to Managed Cloud.
4.3 All Fees including uplift percentages under this Managed Cloud Schedule are subject to annual review.
4.4 All other terms relating to Fees and payment shall be as provided in the Agreement.
5. Termination
5.1 Notwithstanding the termination rights of both Parties under the Agreement Ultima shall, subject to providing the Customer with ten (10) Business Days prior written notice, have the right to terminate the
Services under this Managed Cloud Schedule by convenience should, during the delivery of the Service, Ultima resolve from its commercial and technical judgement, that the Services will prove not to be commercially viable.
5.2 Pursuant to the Agreement, Ultima shall only charge termination compensation (such compensation to be stated in the relevant Statement of Work) ("Termination Compensation") if it is required to do so by Azure subscription or one of its other third-party partners. As at the date of this Agreement no Termination Compensation is payable. Ultima will inform the Customer if this position changes.
5.3 All other terms and conditions relating to termination shall be as stipulated in the Agreement.
6. Deliverables of the Services
6.1 The deliverables of each Service tier are included in the below table: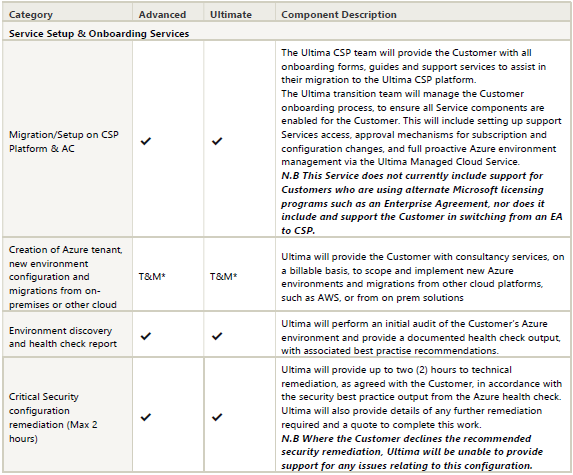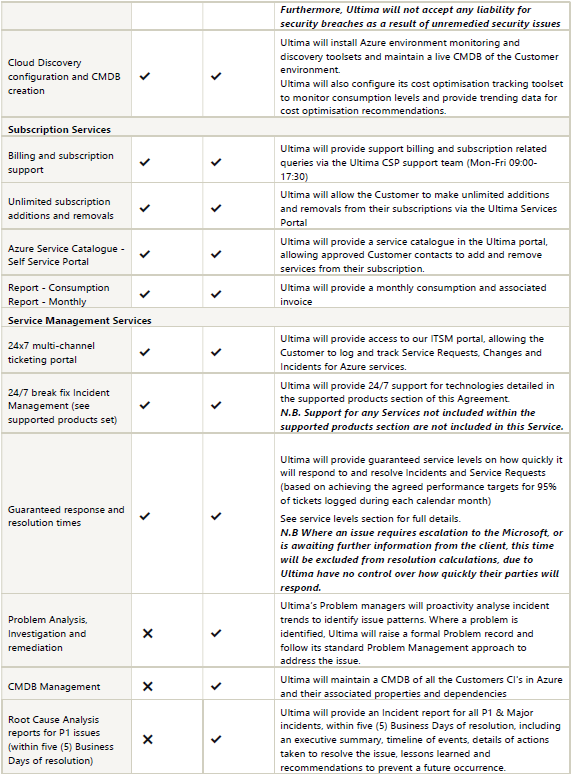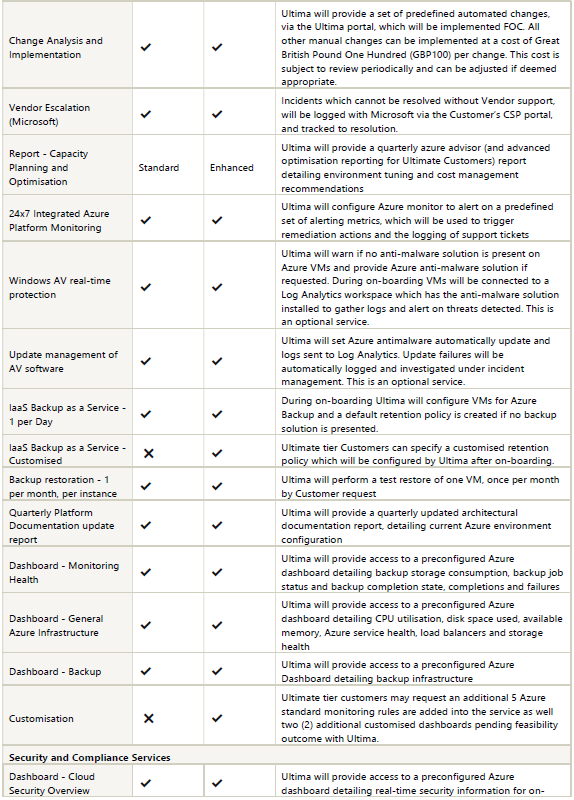 * T&M are activities which are not included in the Managed Cloud service but can be purchased separately via the Ultima account team.
6.2 Supported Monitoring, Technologies and Activities
6.2.1 The below tables define the resources and events that are monitored as part of Managed Cloud. This is divided by Advanced tier and Ultimate tier. Ultima reserves the right to amend and update this section
6.2 without prior notice to the Customer if it deems materially necessary in order to ensure the Services are adequately reflected.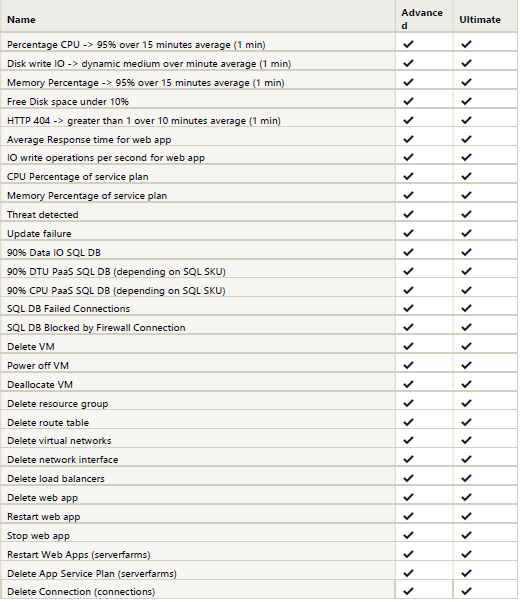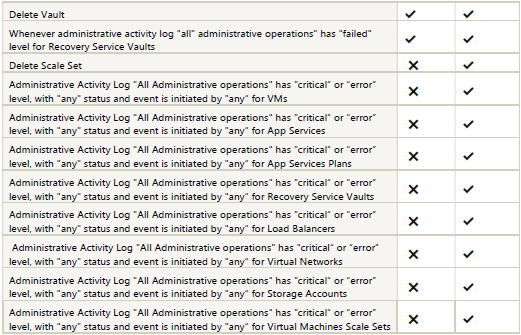 6.3 The following table defines the support technologies and activities that are supported by the Advanced and
Ultimate tiers on Managed Cloud.
Note that any limitation or out of scope activity defined below can be forwarded and/or engaged with our professional services division but may incur additional Fees outside of the managed service.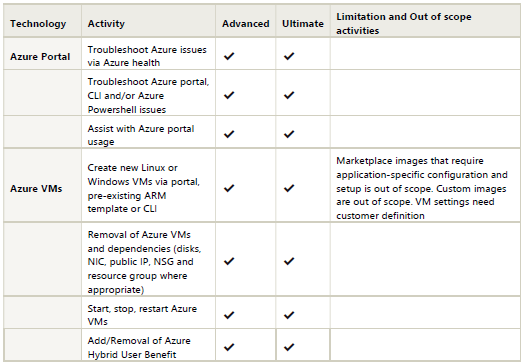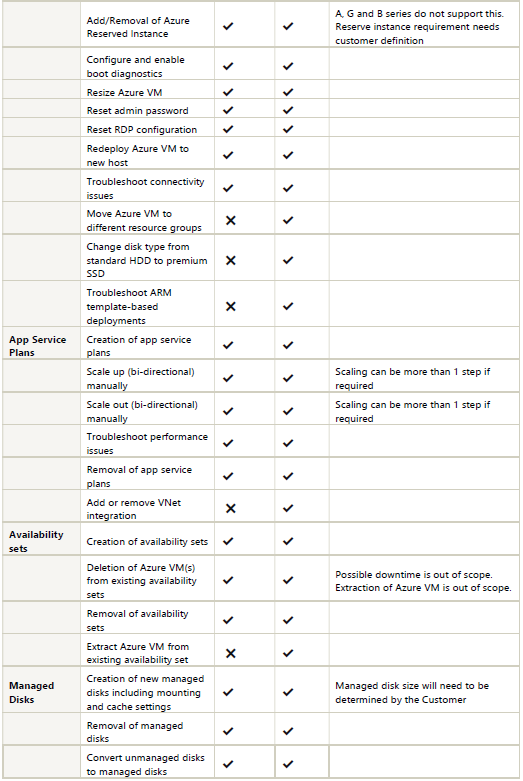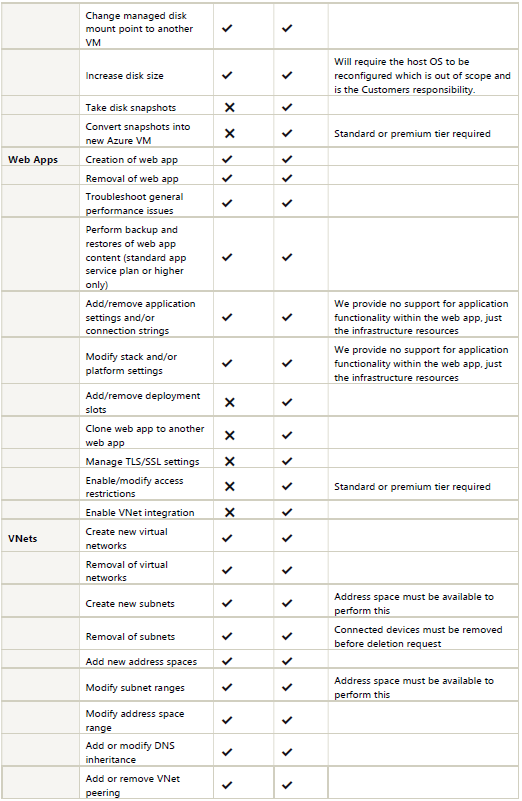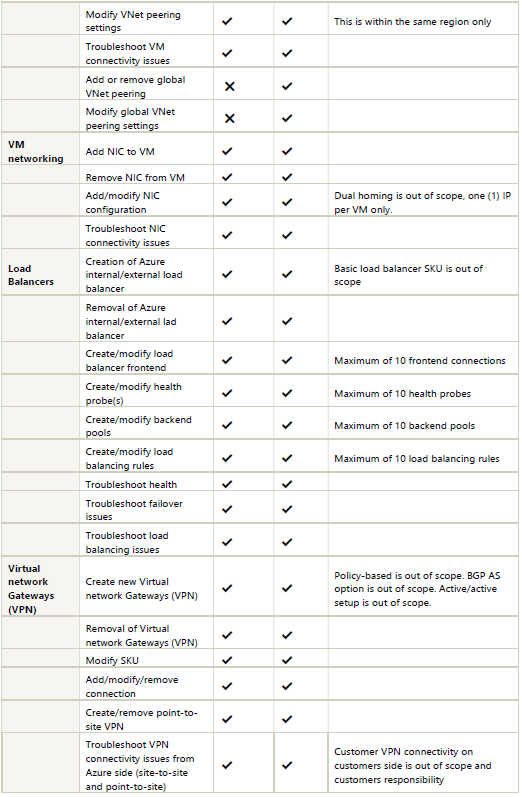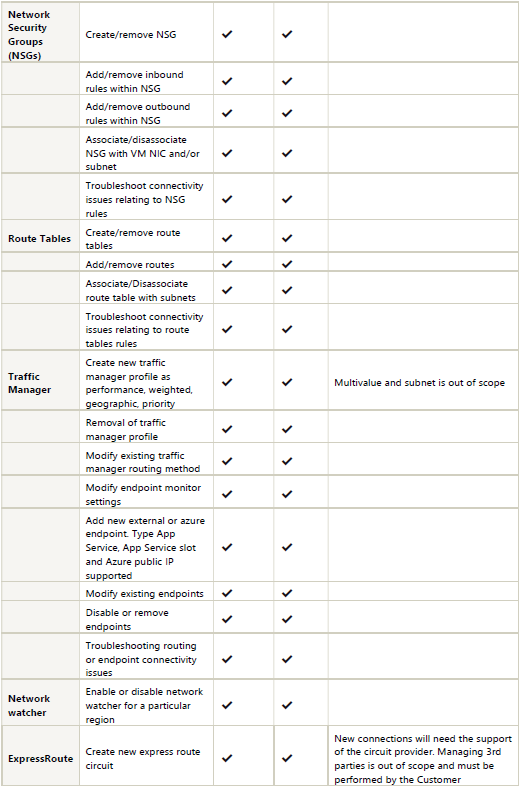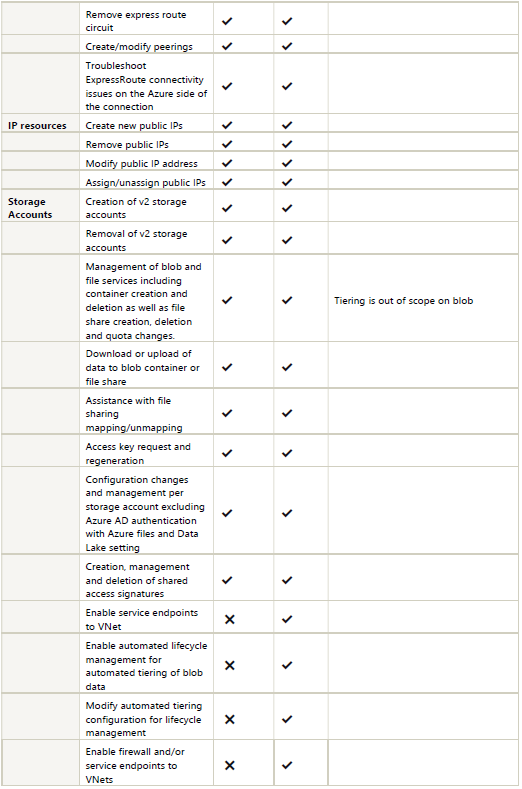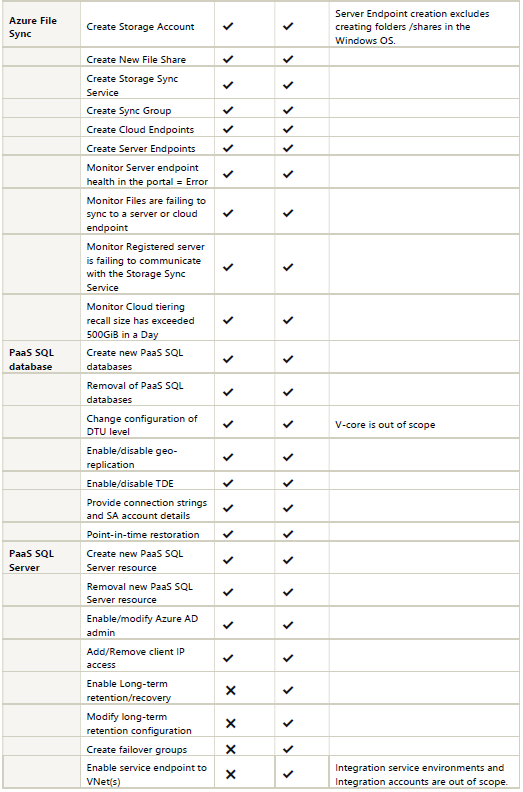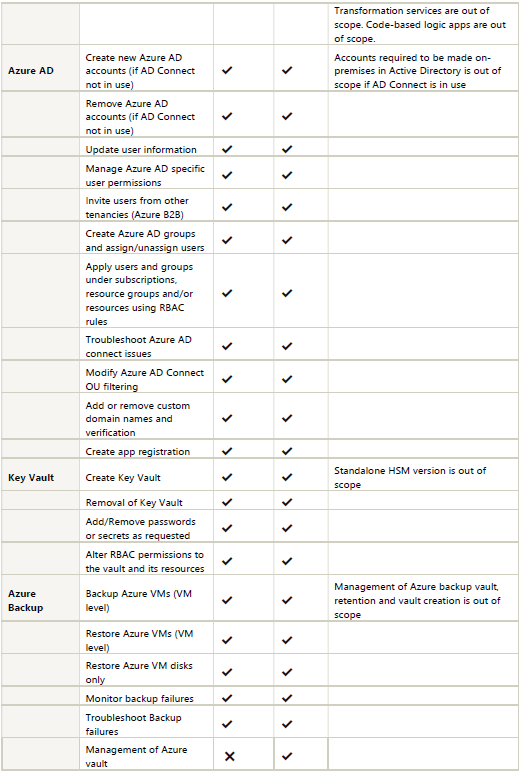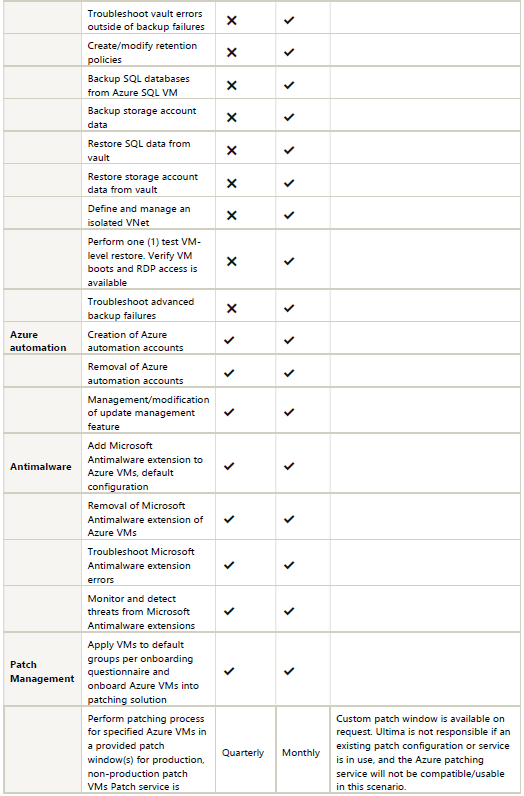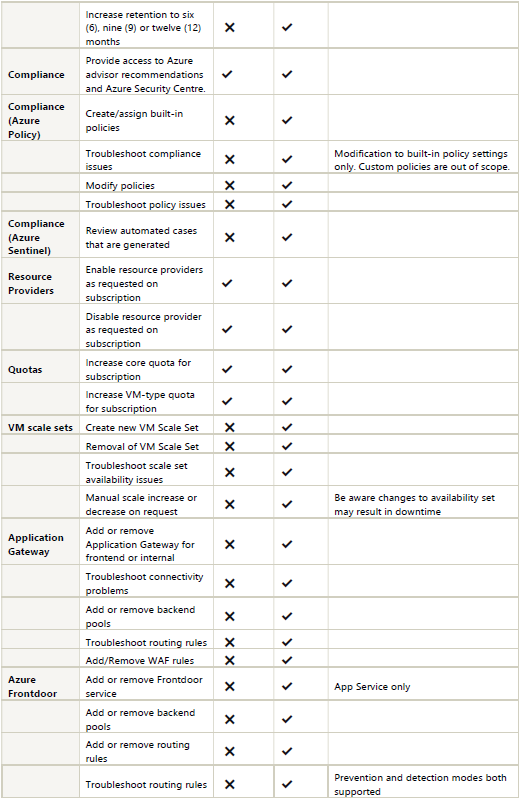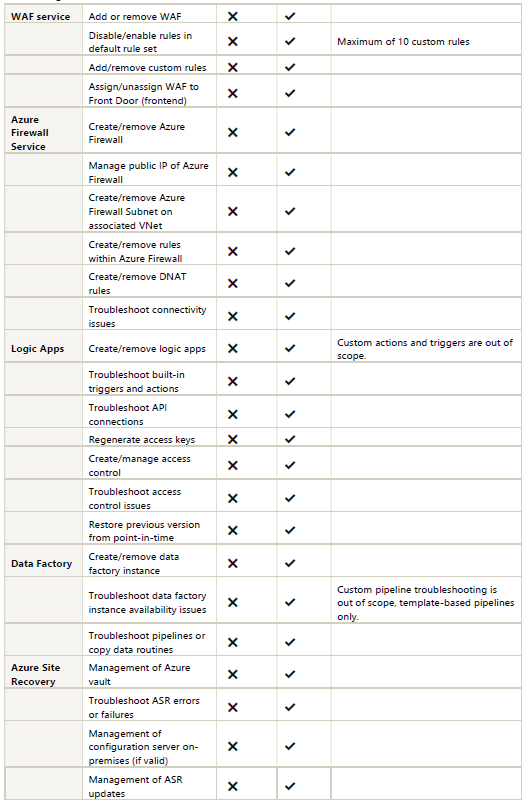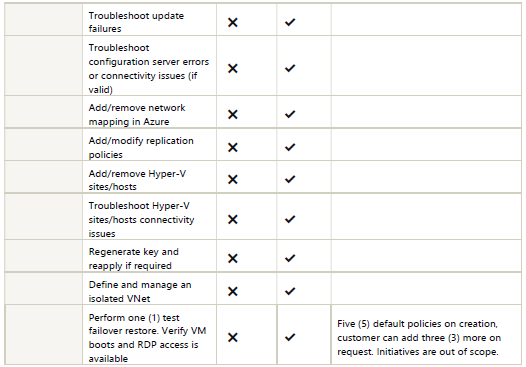 6.4 Service Management and Governance
6.4.1 Response and resolution KPIs
6.4.1.1 As part of this service Ultima provides the following Service Level commitments:

6.5 Service Contacts
6.5.1 Approved Customer Contacts
6.5.1.1 The table below defines the order of contact made from the Technical Support Centre when alerting the Customer to an issue or event identified as part of the solution. The table further describes Customer individuals who are authorised to approve Change Requests on the environment.
6.5.1.2 Ultima will create accounts for our web-based portal, for each of the escalation points listed. This will allow users to view and create Incidents, as well as Change Requests.
6.5.1.3 The first point of escalation listed will be the primary point of contact for all updates from the Technical Support Centre regarding Incidents and Change Requests. It is recommended the first escalation point is a shared mailbox or distribution list to ensure an individual is not contacted when absent.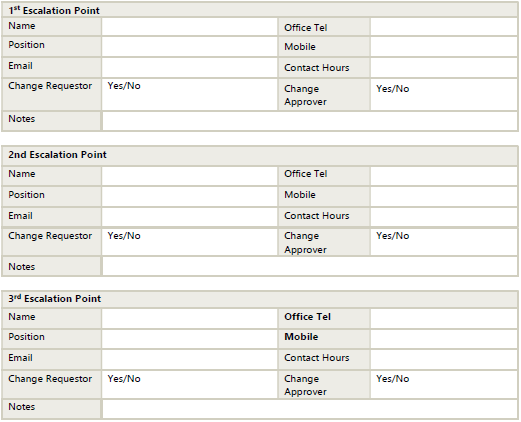 In addition to your Service Escalation Contacts, please also provide details of additional authorised contacts permitted to log Incidents and approve Change Requests under your Managed Service.

6.6 Ultima Contacts
6.6.1 All contact for technical assistance must go through the Technical Support Centre in the first instance. In the event escalation is required the Customer must follow the escalation points below.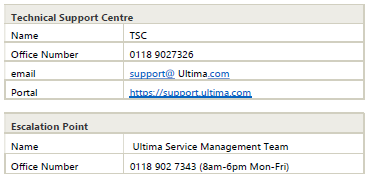 6.7 Service Management Processes
6.7.1 Incident Management
6.7.1.1 Ultima defines incidents as any event which is not part of standard service operation, or any event that is causing or has caused an interruption to normal Service.
6.7.2 As part of the incident management process, Ultima will:
6.7.2.1 record the incident in our ITSM tool and provide a unique reference number of the ticket;
6.7.2.2 prioritise the Incident in accordance with the following Impact and Urgency matrix;

6.7.2.3 promptly investigate the incident and escalate to 3rd line consultants, where required, for investigation of more complex issues;
6.7.2.4 escalate tickets to Microsoft, via the customers Azure portal, where an issue requires vendor investigation due to a suspected platform issue;
6.7.2.5 provide regular updates for the full duration of the support case; and
6.7.2.6 retain overall responsibly for the support case at all times until resolution.
6.8 Major Incident Management
6.8.1 Ultima defines major incidents as those which result in a complete failure of the customer environment or failure of components which stop the company's ability to trade or would result in major reputational impact.
6.8.2 As part of the Major Incident management process, Ultima will:
1. follow the process set out in the Incident management process;
2. assign a Major incident manager to coordinate Ultima, Customer and third-party resources;
3. provide and chair a major incident call bridge;
4. provide hourly Major incident updates to agreed customer contacts; and
5. provide a post incident report within five (5) Business Days of resolution of the incident.
6.9 Problem Management
6.9.1 Ultima defines a "Problem" as the cause or potential cause of one of more incidents.
6.9.1.1 As part of the Problem management process, Ultima will:
1. record all problems in the Ultima ITSM tool and link all associated Incidents;
2. promptly investigate the Problem and coordinate Ultima resources to test and validate the suspected root cause;
3. where the root cause relates to an Ultima supported Azure component, coordinate resources to apply a problem fix;
4. where it does not, provide the investigation output to the customer to review and implement accordingly; and
5. provide a problem closure report within five (5) Business Days of problem closure.
6.10 Change Management
6.10.1 Ultima defines changes as the activities which modify, remove or add any supported services or service
components to the customer Azure environment.
6.10.2 As part of the Change Order process, Ultima will:
record all requests for Change Orders in the Ultima ITSM platform;
provide a list of FOC supported changes via the Ultima Support portal;
ensure that all changes have received the relevant Customer approval before implementation;
complete all change activities in accordance with those set out in the Change Order; and
document the output of the change in the Change Order.