Microsoft Monthly Newsletter – June 2022
29/08/2022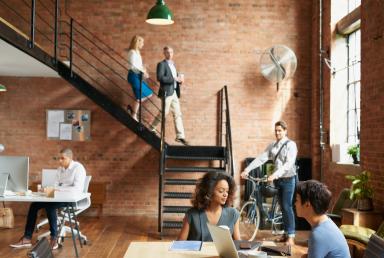 Partner Pulse – July 22
06/09/2022
Read below for all the latest news and updates from Microsoft this month.
New Microsoft Teams Licensing
On 1st September 2022, Microsoft retried Teams Room Standard and Premium, to be replaced by Teams Room Basic and Pro. There is new price point and functionality for each addition. Basic is free, with highly limited options. Please contact us to learn more
Exchange Server roadmap update
Microsoft confirm that the next version of Exchange Server will be licensed Server/CAL and will only be available to customers with active SA, similar to the current SharePoint Server and Project Server Subscription Editions. They also confirm that the release date of this new version has been moved out to the second half of 2025
General Availability of Viva Goals
Microsoft announce that Viva Goals is now generally available. This Viva module is based on the acquired Ally.io product, and enables business goal setting and management via the OKR (Objectives and Key Results) goal-setting framework. From a licensing perspective, there's a standalone Viva Goals license available for £5 per user per month, or it's included in the existing Viva Suite license, currently costing £8 per user per month. Viva Goals is available as a Teams app where users must be licensed for Microsoft Teams, or a web app where there are no prerequisites.
New PAYG option for Power Automate
Microsoft announced that the preview for the PAYG option for Power Automate is now available. This means that rather than paying £14 per user every month (regardless of whether they run any flows) or £90 per flow every month (regardless of whether the flow is run), customers can choose to simply incur charges of £0.50 each time a cloud flow or attended desktop flow is run, or £3 when an unattended desktop flow is run. Generic pricing used.
Updates to the Frontline Worker device rules
Microsoft adjust the rules for devices used by Frontline Workers. From 1 August 2022, Office 365 F3 and Microsoft 365 F1/F3 licences may be assigned to users who use a primary work device with a single screen smaller than 10.9″ – increased from 10.1″
Software Assurance Benefit 24/7 Support Retiring
Your current Software Assurance 24×7 Problem Resolution Support incidents can be used or transferred to a Microsoft Support contract before February 1, 2023. Unused incidents will not be available starting February 1, 2023.